Performing & Creative Arts
As a performing and creative arts specialist academy we are committed to excellence in art, music, drama, dance and design technology. This means excellent facilities and – most importantly – excellent teaching within these subjects. We believe performing and creative arts provide essential cultural knowledge to our students and develop a wide range of talents, helping them become confident, expressive communicators. Universities increasingly require applicants to demonstrate these skills and provide examples of success that are not purely 'academic'.
One way our specialism is brought life is through excellent productions in our West End standard Theatre. An example from 2019 can be seen here, in a show we produced with Gareth Malone for the BBC.
Drama
The Academy's education advisory partners the London Academy of Music and Dramatic Art (LAMDA) have helped developed our curriculum, giving our student access to a level of expertise that is unusual in state education. We harness the expertise of this partner to give students opportunities that you would rarely find at state school. Through LAMDA, our KS3 students receive tuition in public speaking and drama. In time we expect some KAA students to progress on from Y13 to study full time at LAMDA.
Our students also benefit from:
Theatre trips examples include: Lyric Hammersmith, Royal Court and West End Shows
Annual House Drama competition
Workshops and theatre experiences with professional actors and local theatre companies such as Chickenshed
Annual summer production – Hairspray to come this summer 2019, Little Shop of Horrors July 2018, Bugsy Malone 2016, The Lion, the Witch and the Wardrobe, 2015
Drama enrichments including Playwriting, School Production and Drama Club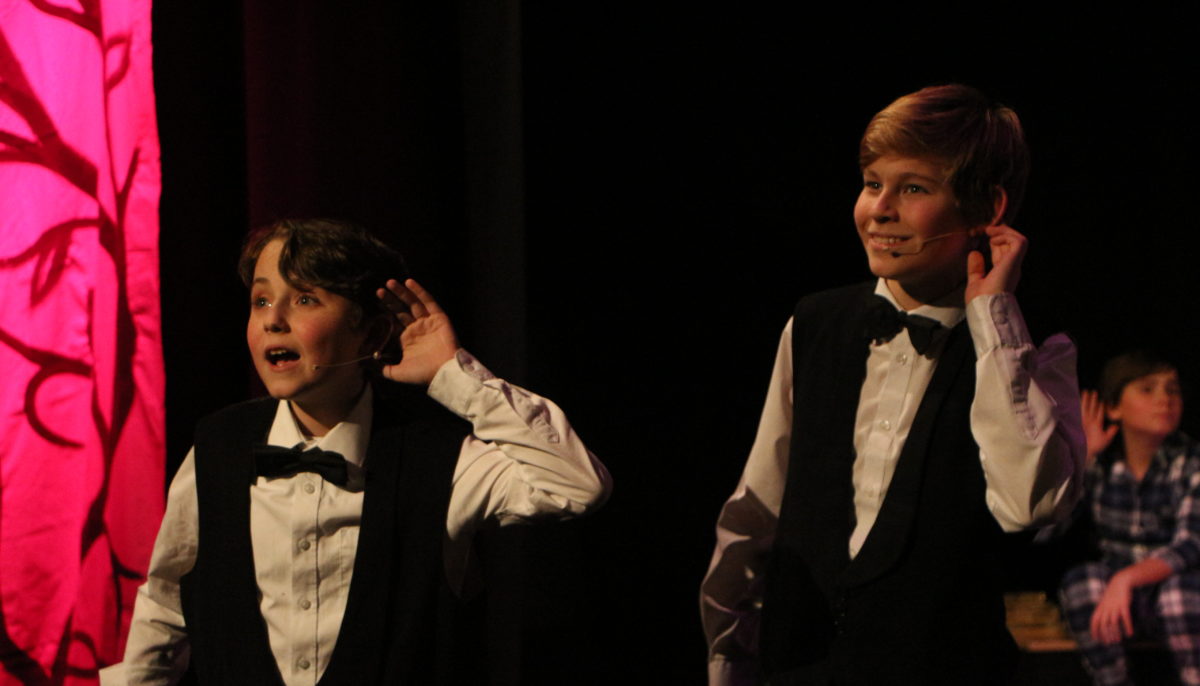 Music
Our music curriculum is supported through our partnership with the Tri-Borough Music Hub (TBMH), offering a range of ways for our students to excel in this area. KAA is a Music Mark School Member in recognition of the value the academy's places on music. The Music department is kindly supported by Restore the Music UK.
The music department offers:
State of the art recording studio
Lessons composing your own music on MacBook Pro Laptops using Logic Pro X software
Annual House Music competition
Music theory lessons
Regular trips to hear live music at venues including the Royal Opera House and the Royal Albert Hall
Annual workshops with the Royal College of Music, such as the Year 9 GCSE Taster Day
Collaborations with Epic such as guitar and DJ enrichments
1-1 Music tuition from the TBMH on piano, drums, guitar, singing, saxophone, violin, and flute, delivered by professional peripatetic musicians
Other collaborations with the TBMH such as workshops, trips, CPD and concerts at the Royal Albert Hall
Instrument loan programme via the TBMH
Music enrichments include the KAA Choir, KAA Band, Production Orchestra, Keyboard Club and Music Composition
In 2018 the academy collaborated with Gareth Malone and the cast of the West End's Hamilton to create an original musical about the history of the school. This was documentated in the BBC2 documentary "The Choir: Our School By The Tower"
Dance
We have developed our dance curriculum and extra curricular activities through the academy's partnership with the Royal Academy of Dance (RAD). Our dance provision is growing quickly, with the number of genres we teach being added to each year. Royal Academy of Dance teachers work with us to deliver enrichment classes to our students each week.
Our dance department provides:
Annual workshops with the Royal Academy of Dance (including Year 9 GCSE Taster Day in January and KS3 choreography workshop in June)
Regular theatre trips including the Royal Opera House, Sadler's Wells Theatre and a range of West End Shows
Annual House Dance competition
Dance enrichments, including Dance Production, Step into Dance (an external enrichment which is run by the Royal Academy of Dance) and the Intrepidus Dance Company (students represent the school at various competitions such as 'The Great Big Dance Off' and 'Make Your Move')
Art
The Art department are proud to be able to offer a broad curriculum, working closely with local artists and galleries, with a strong emphasis placed upon contemporary art. Students are given the opportunity to study Fine Art, 3D, Textiles and Printing.  The curriculum is challenging, inspiring, and enables everyone to achieve their full potential and much more.
The art department provides:
Collaborations with local artists and galleries
Regular gallery visits such as Tate Britain, National Portrait Gallery and many others
Annual House Art & Design and interim art competition
Annual summer art show
Enrichments including Textiles and Art Clubs
Design & Technology
Design is a fundamental and essential part of every day and wider society. It has never been more current and valuable to 21st Century learners. The D&T department is committed to teaching students the value and importance of quality design, and the impact of their decisions as designers and consumers.
The design and technology department also offers:
An annual House Art & Design competition, as well as interim house competitions
Workshops and design museum trips
Drop down entrepreneurship 'Creates' days involving D&T workshop elements
Enrichments including  Cooking Club, Knit & Stitch, Production Set Design and Young Designers Club