Overview
Kensington Aldridge Academy is recognised as one of the top academies in the UK. In 2017, Ofsted graded the school not only "outstanding" in all areas but "exceptional" and in 2018 we were awarded TES Secondary School of the Year. Exam results indicate we are in the top 5% of schools in the UK in terms of the progress our students make. You can read our full Ofsted report here.
We serve a diverse and ambitious west London community and pride ourselves on being an inclusive school in which every child is treated as intelligent and individual. Our students are supported, stretched and challenged to get the very best results, with Ofsted noting "students, including the most able, make excellent progress". Our sixth form, including our careers and universities support, is also highly successful. Underpinning all this is our ambitious KAA culture, built around our motto "Intrepidus", which drives all the work that we do.
Academy Open Days
To register for one of these events, please visit our open days page.
Open Evening
Tuesday 24th September 2019, 5p-8pm (with presentations at 5pm, 6pm and 7pm)
Open Mornings (School Tour)
Tuesday 24th September 2019, 9am-10.30am
Wednesday 25th September 2019, 9am-10.30am
Thursday 26th September 2019, 9am-10.30am
Information
The Academy is non-selective and follows the standard admissions policy within the Royal Borough of Kensington and Chelsea. This means that places are allocated according to proximity to the Academy and there is no selection on the grounds of ability or religion. The Admissions number (the maximum allowed in each year) for the Academy is 180. Where the number of applications for admission is greater than this, applications will be considered against the criteria set out on the Royal Borough's website.
Applications are made through the Royal Borough, and online applications are encouraged through this site: https://www.eadmissions.org.uk. If you are applying from Hammersmith & Fulham, Brent, or Westminster please go through your home borough.
The closing date for applications to RBKC secondary schools for September 2019 is 31 October 2018 and the national offer day is 1 March 2019.
For more information on the Secondary Transfer process please visit the RBKC Secondary Transfer page or read our Admissions Policy 2019-2020.
If you are interested in September 2019 entry into Sixth Form, please see details on our Sixth Form Applications page.
Determined Admission Arrangements Notice 2020/21
Further to a period of public consultation held between 14th December 2018 and 31st January 2019, the Governing Body of Kensington Aldridge Academy formally determine the admission arrangements for the academic year of entry 2020/21 in accordance with Regulation 17 of the School Admissions Regulations 2012. The process of consultation and determination was carried out in accordance with the Admissions Code and associated regulations.
KAA Determined Admissions Arrangements Notice 2020-21
KAA Supplementary Information Form 2020-21
In accordance with Regulation 21 of the Regulations and Section 88 of the SSFA 1998, any person or body who considered that any maintained school or Academy's arrangements are unlawful, or not in compliance with the Code or relevant law relating to admissions, can make an objection to the School Adjudicator. The following types of objections cannot be brought:
a) objections that seek to remove selective arrangements at a maintained school (which are permitted under Section 105 to 109 of the SSFA 1988) or a selective Academy;
b) objections about own authority admission's decision to increase or keep the same PAN;
c) objections about a decision by the admission authority of a voluntary controlled or community school to increase or keep the same PAN, unless the objection is brought by the governing body of the school;
d) objections in respect of an agreed variation from the Code in relation to admission arrangements for an Academy;
e) objections to arrangements which raise the same or substantially the same matters as the adjudicator has decided on for that school in the last 2 years; and
f) anonymous objections
Objections should be sent to: OSA, Bishopsgate House, Feethams, Darlington, DL1 5QE or emailed to osa.team@osa.gsi.gov.uk. Objections must be submitted by 15th May 2019. Further information can be located on the OSA website: www.schoolsadjudicator.gov.uk.
Appeals
As outlined by the RBKC admissions website, if your child is not offered a place at Kensington Aldridge Academy where you expressed a preference, you have the right to appeal.
"The appeals are heard by panels which are independent of the schools and of the local authority. If you wish to appeal against a decision refusing your child a place at Kensington Aldridge Academy, you should request an appeal form from the Royal Borough of Kensington and Chelsea, or download a form from the website; www.rbkc.gov.uk/schools/admissions. Your appeal should be sent to them within 20 days of the date of your notification letter to ensure it is heard before the end of the summer term. The appeal panel will consider your appeal according to the terms of the Schools Standards and Framework Act 1998 and the Code on Admission Appeals. You may attend the hearing yourself and you may be accompanied by a friend, or be represented. If you are unable to attend, your written appeal will be considered."
'Transferring to Secondary School in September 2015′, Royal Borough of Kensington and Chelsea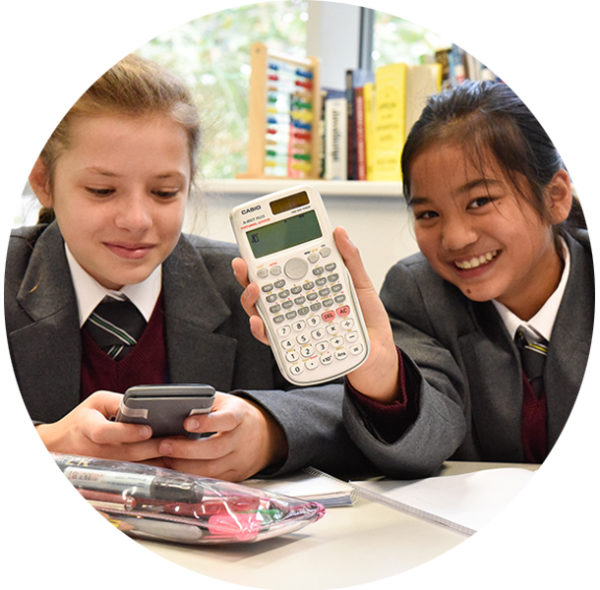 More information
If you would like to find out more or have questions about applying to KAA, please see our Prospectus or view our FAQs. To view the presentation and video used by Principal David Benson at our 2016 open days please click here. You can also follow links to find out more about teaching and learning at the academy.
For further information about the academy's admissions policy, please see the Admissions Policy 2019-2020. For information on admissions to the Grandin Centre, please see the Grandin Admissions Policy 2019-2020.